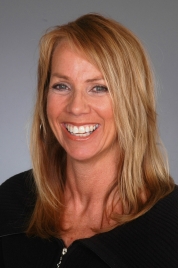 << Return to Overview
Lyn Gil, LMT
Bio
Lyn is an LMT since 2011. She attended Everest College in Seattle. This gave her the knowledge and opportunity to blend different styles of massage (Swedish, Deep Tissue, Sports, Myofascial Release, Acupressure…) so every massage is tailored to each individual. Lyn's training included SPA Treatments (eg, Body Wraps, Hot Stone, and Hot Oil Treatments). She believes one should never stop to grow and continuing education is ongoing. Lyn's focus is her in-home mobile massage business called Massage in Motion located on Mercer Island WA... where she has worked in a clinical chiropractors office in addition to being a real estate agent and . Each massage is tailored so clients have the best experience possible. Lyn often says, "you need to experience my bodywork to fully understand". When not massaging around Mercer Island, find Lyn long distance cycling. Some years she has put more miles on the bike than the car!
For mobile in-home massage in West Bellevue, South Seattle or Mercer Island contact Lyn.
For mobile massage for your next home party or gathering, contact Alison here.