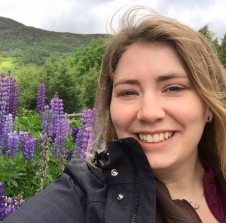 << Return to Overview
Leanne Todd, LMT
Bio
Leanne Todd is a Seattle native who relocated to Portland in 2017 after leaving a corporate desk job to follow her dream to be a massage therapist. Leanne is passionate about helping her clients reach a state of deep relaxation while eliciting meaningful change within tired and sore muscles to bring about greater ease of movement and client comfort. Leanne enjoys mixing Swedish and massage cupping with more structural approaches, such as myofascial release and neuromuscular techniques, to help her clients achieve their wellness goals. Leanne is a Licensed Massage Therapist and intraoral-endorsed in Washington to treat TMJD. She splits her practice between Seattle and Portland, providing mobile, corporate and studio offerings in both cities. Leanne is a member of the American Massage Therapy Association.
Book therapeutic massage with Leanne in Vancouver WA or Portland OR, here.
Book chair massage around Vancouver or southern WA, click here.