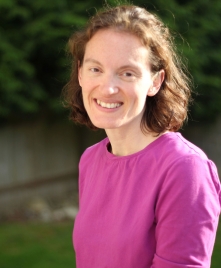 << Return to Overview
Cheryl Balke, LMT
Bio
Cheryl graduated from Seattle Massage School in 1998. She chose massage therapy as a career because she wanted to help people who were seeking drug-free healing of soft-tissue injuries. She finds it very rewarding to be able to help people achieve better muscular health, decreased stress, and better quality of life through massage therapy. She primarily performs Swedish Massage, Deep Tissue, and Chair Massage (it's amazing what you can accomplish in 15 minutes!), with some sports massage thrown in for good measure. She loves being a massage therapist! Her hobbies include gardening and hiking with her husband and three children around our beautiful Pacific NW!
Visit Cheryl at her Maple Valley WA practice!
Have us visit YOUR group in Renton, Kennydale or Ravensdale.