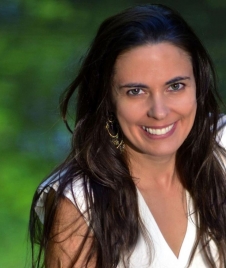 << Return to Overview
Melanie Foust, LMT, RYT
Bio
Melanie Foust is a yoga teacher, bodyworker and artist based in Seattle, Washington. A classically trained dancer with degrees in Interdisciplinary Visual Art and Dance from the University of Washington, Melanie has spent her life in the arts and continues to explore art, yoga, and dance as converging forms of healing. Her clients have included world class dancers, actors and athletes including the Pacific Northwest Ballet and Cirque du Soleil. Since 2008, she has helped facilitate yoga and meditation teacher training programs led by world renowned teachers Shiva Rea, Lorin Roche, and Camille Maurine. She is an editor of the book "The Radiance Sutras: 112 Gateways to the Yoga and Wonder of Delight" by Lorin Roche, PhD and is the co-creator of Radiance Sutras Vinyasa, an embodied approach to meditation.
To book mobile, in-home massage or yoga, contact Melanie here.
To book mobile, in-home massage for parties, contact Alison here.